Details

Hits: 3268
Project oriented Mayor Eddie T. Quimbo of Labason and Congressman Isagani S. Amatong together with the S.B. Members Feteluzel C. Manzano, Celestina F. Ybarley, Barangay Capt. of Balas Jefe G. Laput and with the former Labason Water District General Manager Mr. Roberto O. Lagare attended the Turn - Over Ceremony of Dansalan Communal Irrigation System Extension. @ Dansalan Training Center Labason Zamboanga del Norte on December 14, 2018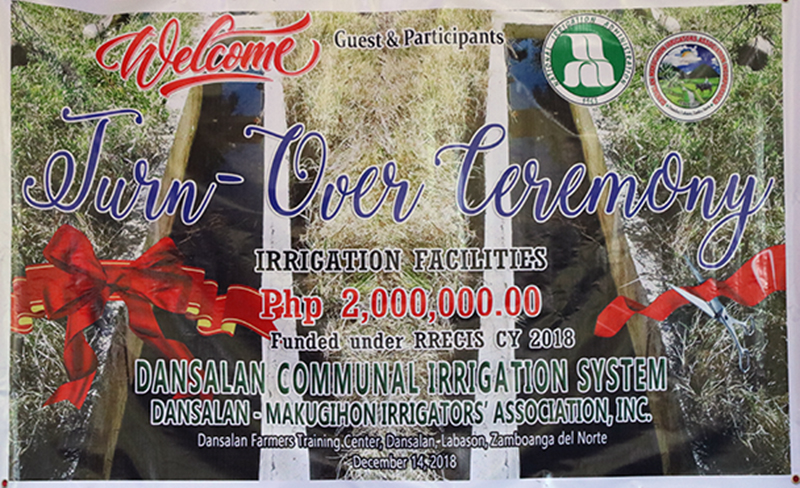 Details

Hits: 1923
The Municipal government is searching for an ideal place for the realization of a bus terminal.  Accordingly, there are two sites that were subjected for more thorough evaluation at Barangay Osukan and Antonino.  The result of this evaluation will paved the way for the construction of bus terminal in the municipality.
Details

Hits: 1899
The slaughterhouse is operated by LGU-Labason and located at Gil Sanchez, Zamboanga del Norte.  Further, with the aim of upgrading this facility, the LGU is in search for a suitable site for the construction of new slaughterhouse.
Details

Hits: 2131
The center of trade and economy of the locality and is strategically situated at Antonino, Labason, Zamboanga del Norte.
Details

Hits: 1829
3 Government-owned cemeteries situated in Barangay Patawag, Lopoc and Osukan and 1 Private owned cemetery situated at Barangay Lopoc.