Details

Hits: 1422
𝐇𝐨𝐧. 𝐌𝐚𝐲𝐨𝐫 𝐉𝐞𝐥𝐬𝐭𝐞𝐫 𝐄𝐝 𝐓. 𝐐𝐮𝐢𝐦𝐛𝐨 during the 𝒄𝒆𝒓𝒆𝒎𝒐𝒏𝒊𝒂𝒍 𝒕𝒖𝒓𝒏-𝒐𝒗𝒆𝒓 𝒐𝒇 𝒕𝒉𝒆 𝒂𝒘𝒂𝒓𝒅 𝒇𝒐𝒓 𝑺𝑮𝑳𝑮 𝒓𝒆𝒄𝒆𝒊𝒗𝒆𝒅 𝒕𝒉𝒆 𝒄𝒉𝒆𝒒𝒖𝒆 𝒂𝒎𝒐𝒖𝒏𝒕𝒊𝒏𝒈 𝒕𝒐 5 𝒎𝒊𝒍𝒍𝒊𝒐𝒏 𝒑𝒆𝒔𝒐𝒔 𝒂𝒔 𝒄𝒂𝒔𝒉 𝒊𝒏𝒄𝒆𝒏𝒕𝒊𝒗𝒆𝒔 for being a 𝐧𝐚𝐭𝐢𝐨𝐧𝐚𝐥 𝐩𝐚𝐬𝐬𝐞𝐫 𝐨𝐟 𝐒𝐆𝐋𝐆 𝟐𝟎𝟐𝟐
This is personally handed over by 𝐃𝐈𝐋𝐆 𝐏𝐃, 𝐎𝐥𝐢𝐯𝐞𝐫 𝐎𝐦𝐛𝐨𝐬 𝐝𝐮𝐫𝐢𝐧𝐠 𝐭𝐡𝐞 𝐅𝐥𝐚𝐠 𝐑𝐚𝐢𝐬𝐢𝐧𝐠 𝐂𝐞𝐫𝐞𝐦𝐨𝐧𝐲 𝐨𝐟 𝐋𝐆𝐔-𝐋𝐚𝐛𝐚𝐬𝐨𝐧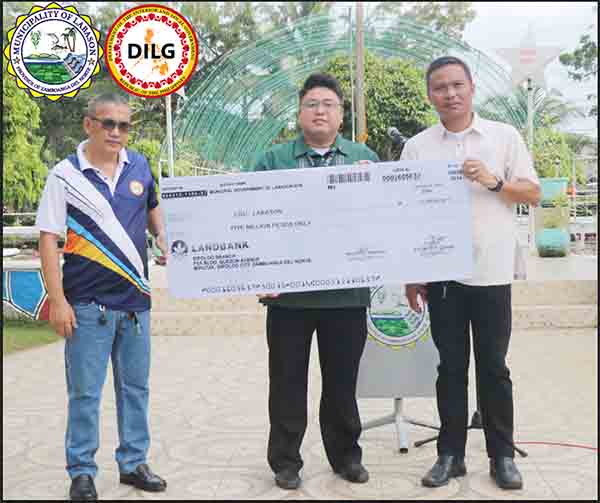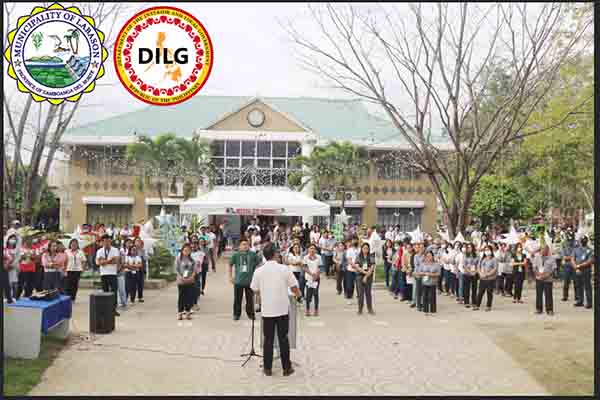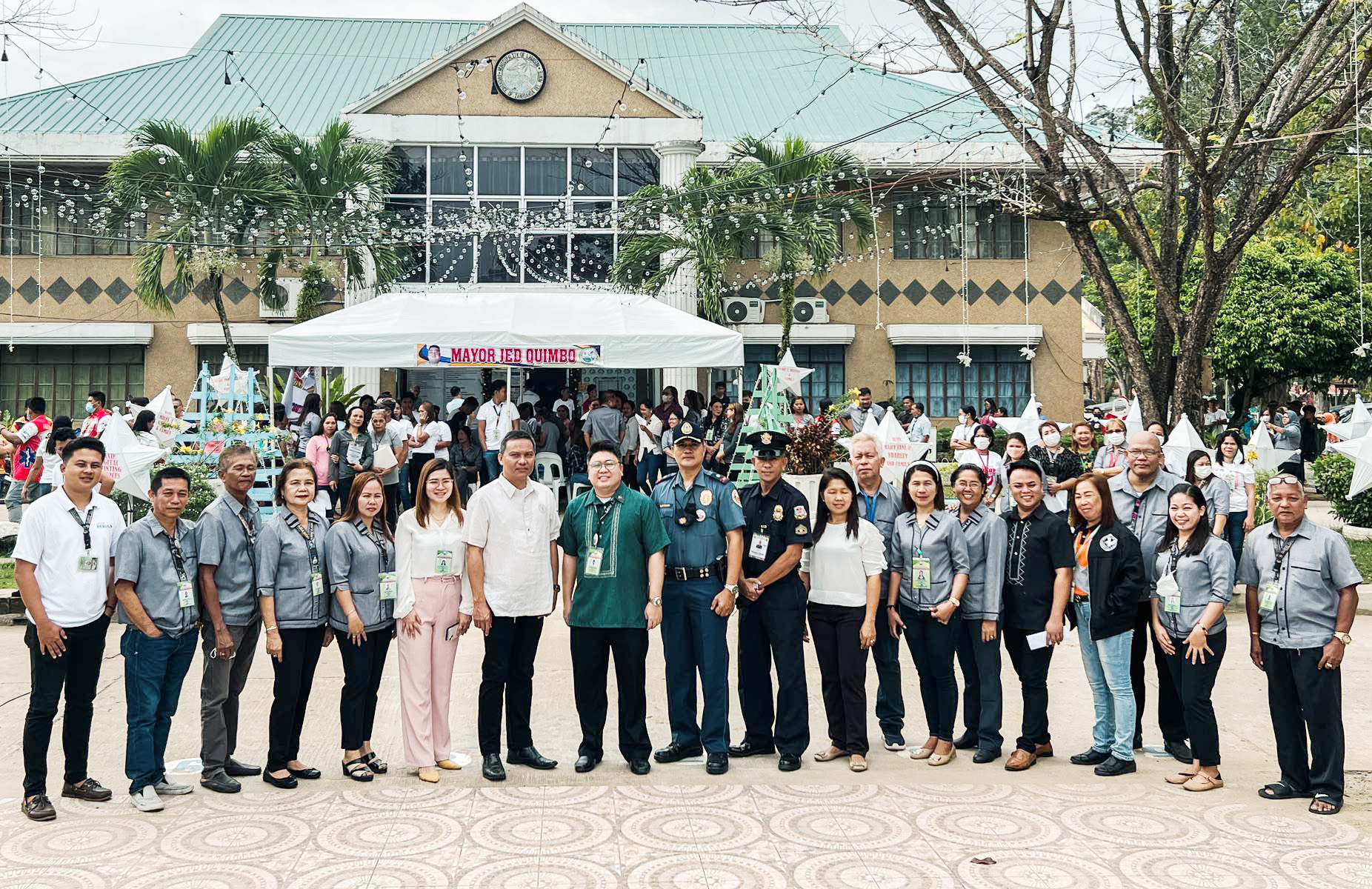 Details

Hits: 2924
𝐋𝐆𝐔-𝐋𝐚𝐛𝐚𝐬𝐨𝐧 headed by 𝐇𝐨𝐧. 𝐌𝐚𝐲𝐨𝐫 𝐉𝐞𝐥𝐬𝐭𝐞𝐫 𝐄𝐝 𝐓. 𝐐𝐮𝐢𝐦𝐛𝐨, the 𝑬𝒙𝒆𝒄𝒖𝒕𝒊𝒗𝒆 𝑨𝒔𝒔𝒊𝒔𝒕𝒂𝒏𝒕 Eddie T. Quimbo together with the 𝙈𝙪𝙣𝙞𝙘𝙞𝙥𝙖𝙡 𝙋𝙧𝙤𝙟𝙚𝙘𝙩 𝙈𝙤𝙣𝙞𝙩𝙤𝙧𝙞𝙣𝙜 𝘾𝙤𝙢𝙢𝙞𝙩𝙩𝙚𝙚 conducted 𝐢𝐧𝐬𝐩𝐞𝐜𝐭𝐢𝐨𝐧 𝐨𝐟 𝐫𝐨𝐚𝐝 𝐜𝐨𝐧𝐜𝐫𝐞𝐭𝐢𝐧𝐠 at 𝘽𝙖𝙧𝙖𝙣𝙜𝙖𝙮 𝙇𝙖 𝙐𝙣𝙞𝙤𝙣, 𝙉𝙚𝙬 𝙎𝙖𝙡𝙫𝙖𝙘𝙞𝙤𝙣 and 𝗖𝗼𝗻𝘀𝘁𝗿𝘂𝗰𝘁𝗶𝗼𝗻 𝗼𝗳 𝗦𝗼𝗹𝗶𝗱 𝗪𝗮𝘀𝘁𝗲 𝟭 𝘀𝘁𝗼𝗿𝗲𝘆 𝗦𝘁𝗼𝗿𝗮𝗴𝗲 𝗕𝘂𝗶𝗹𝗱𝗶𝗻𝗴 𝗮𝘁 𝗕𝗮𝗿𝗮𝗻𝗴𝗮𝘆 𝗕𝗮𝗹𝗮𝘀 in this Municipality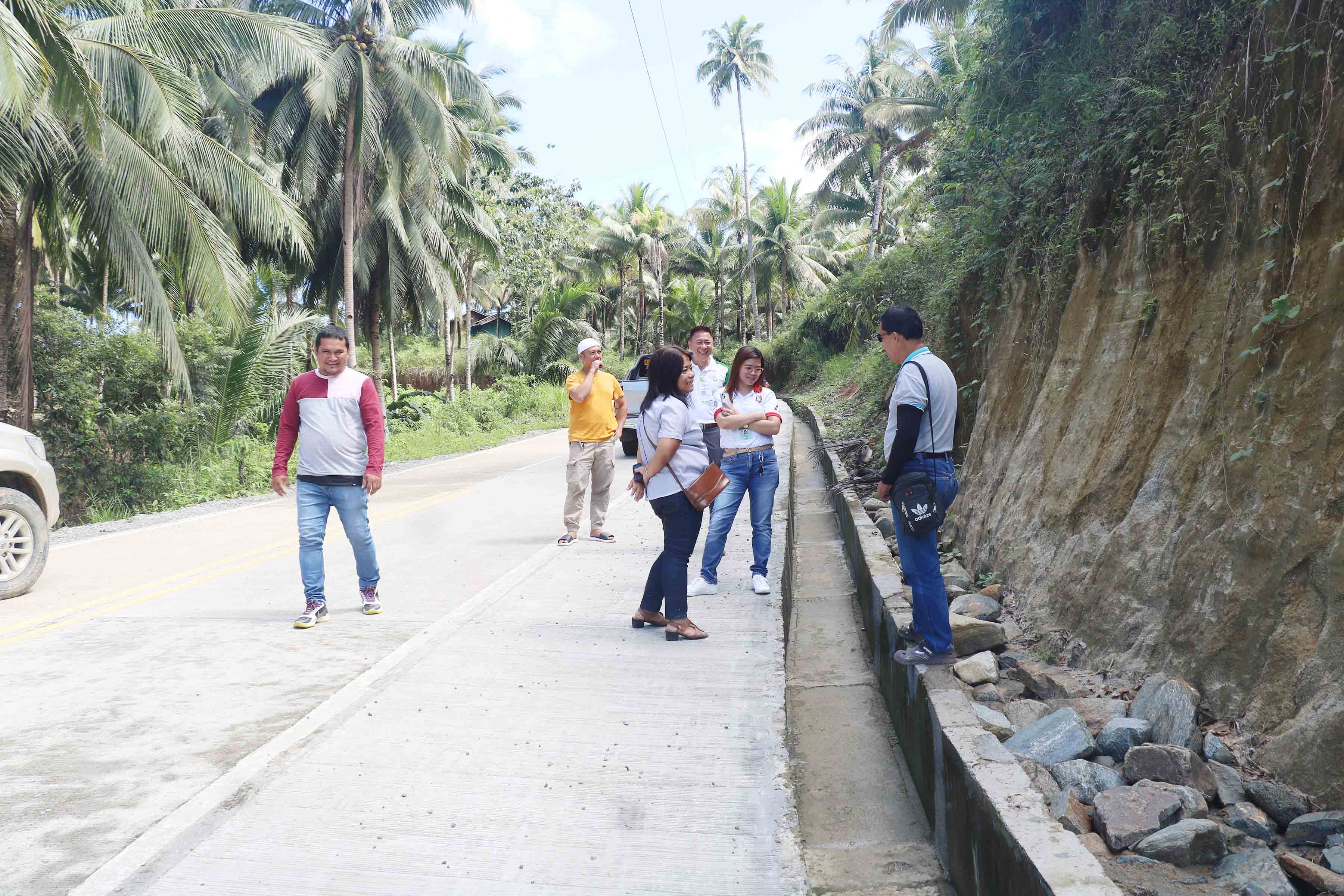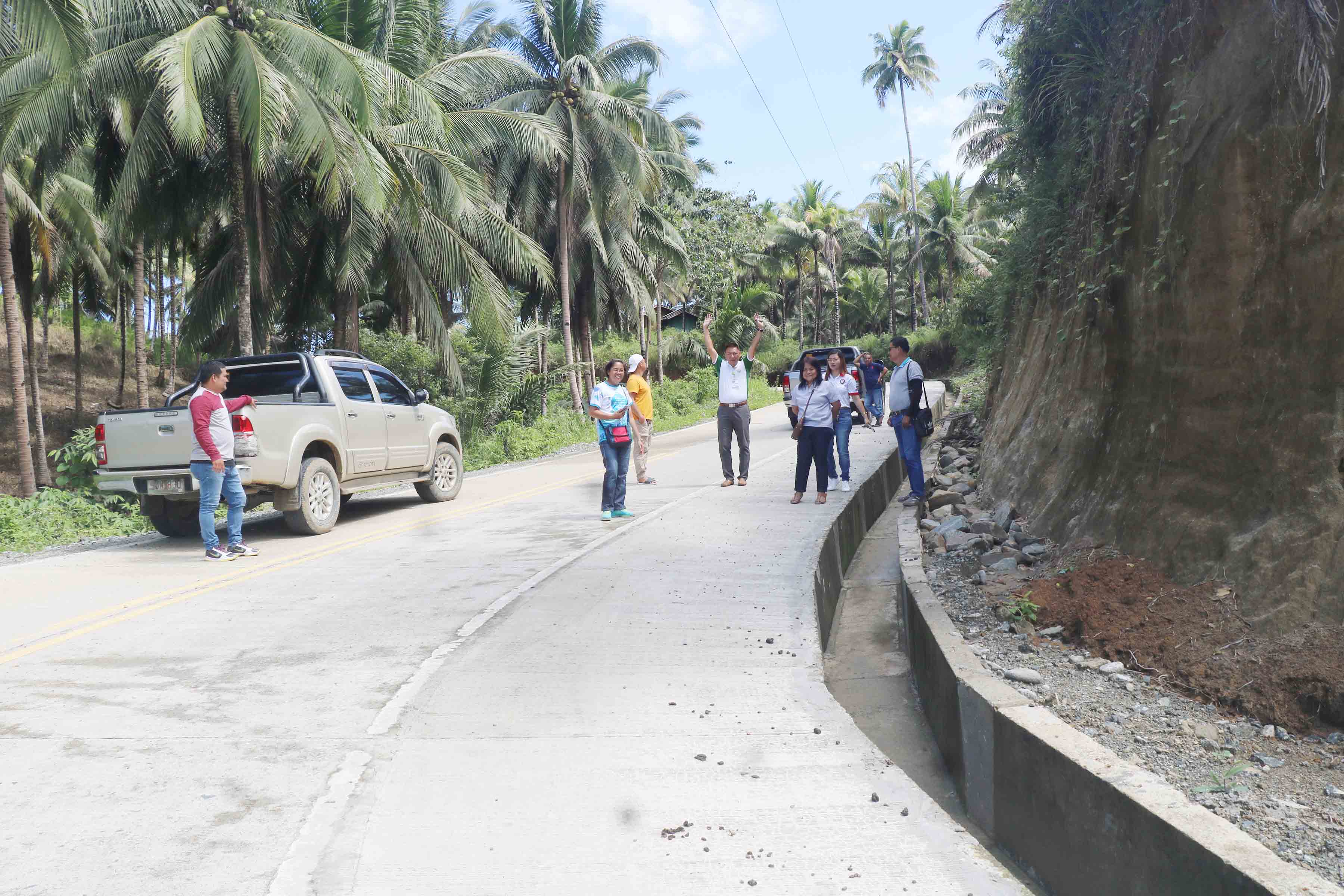 ---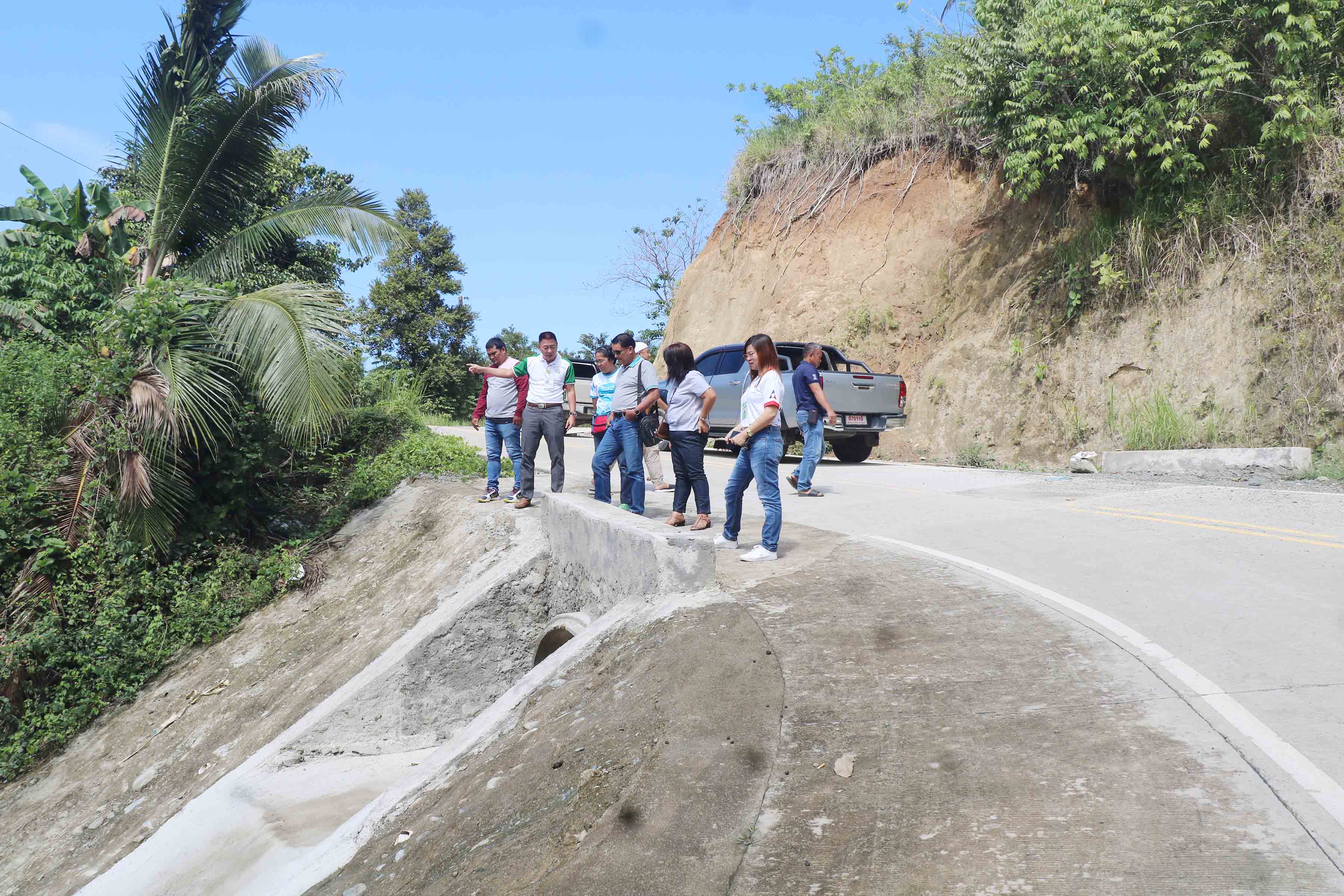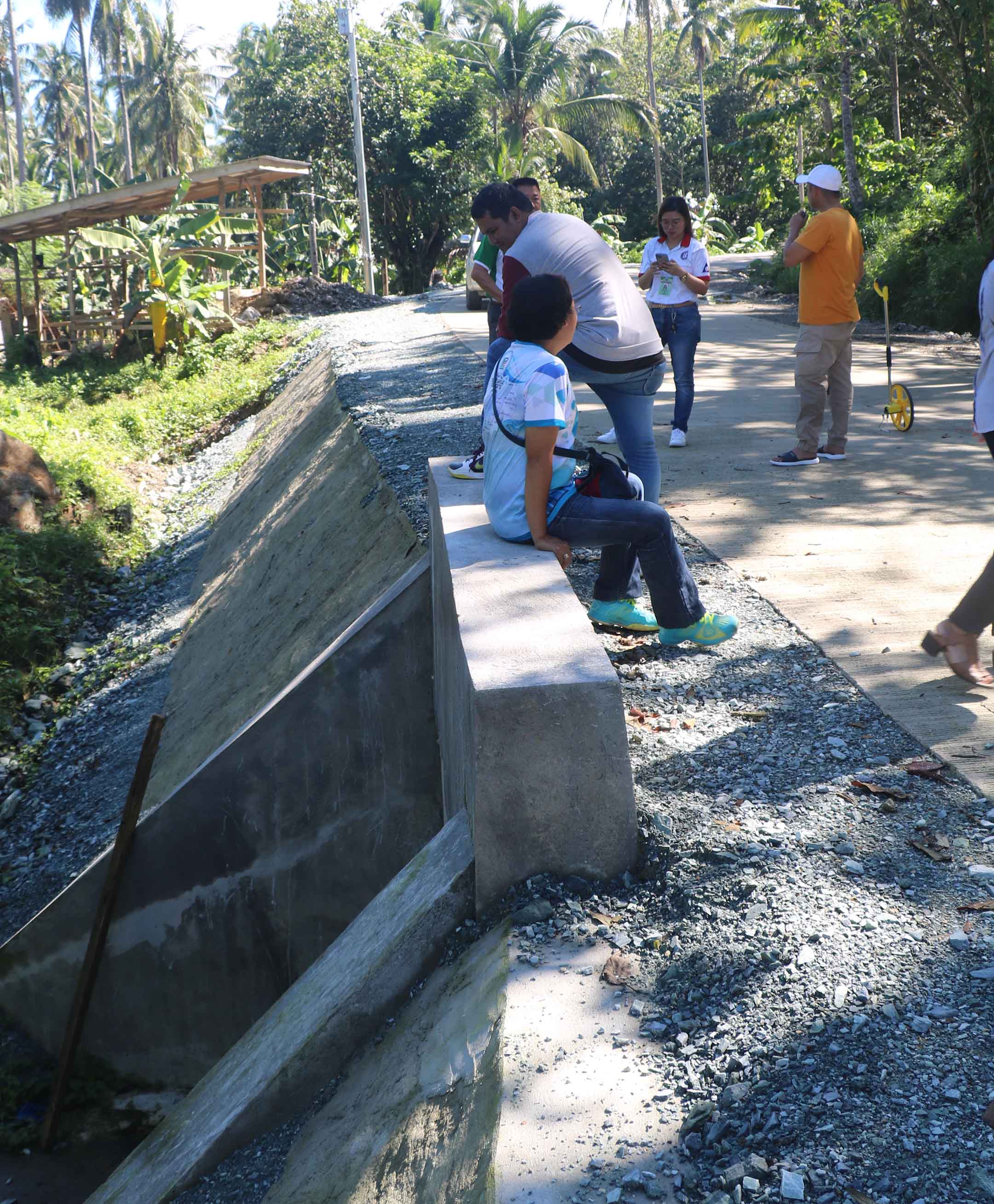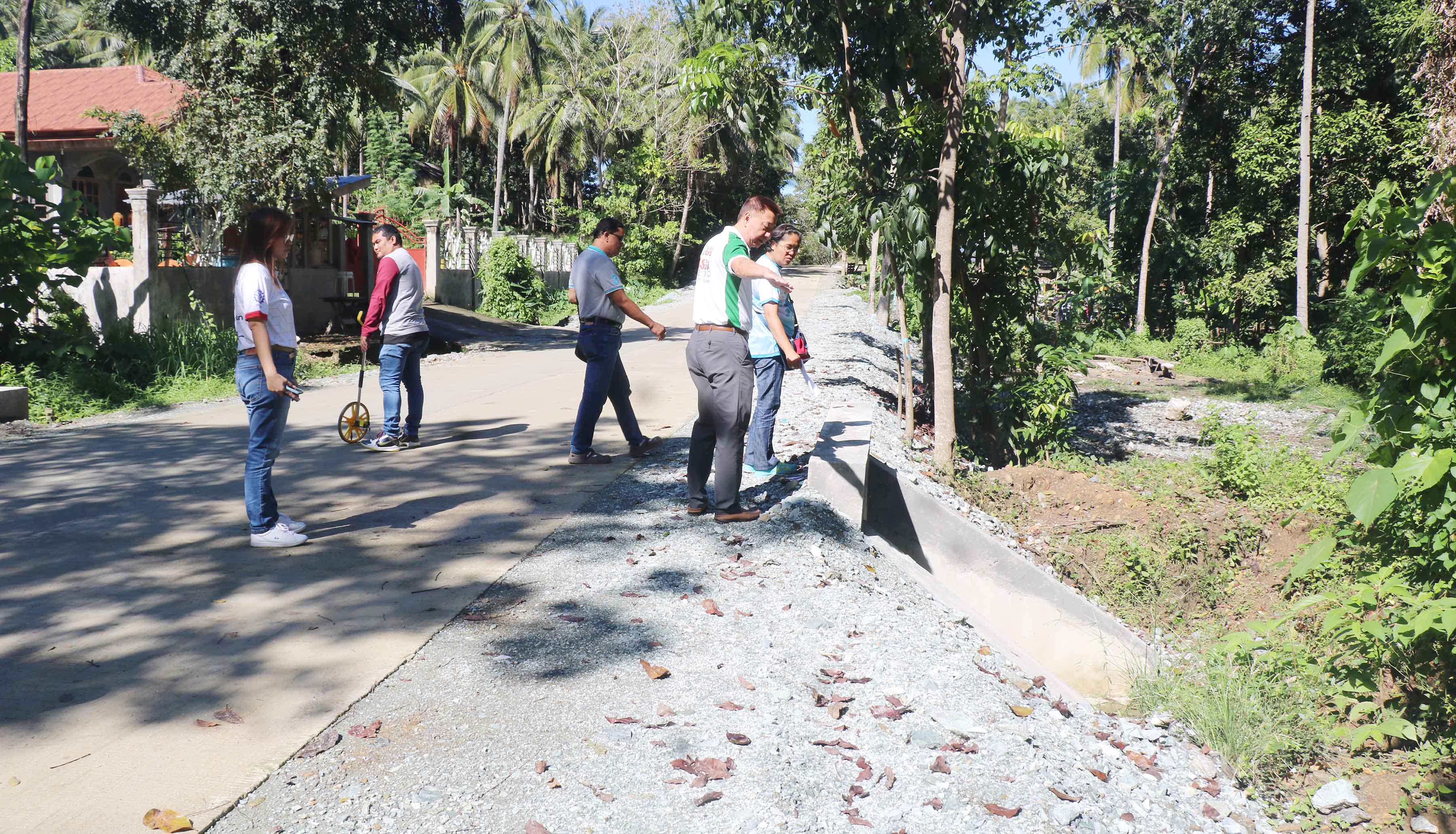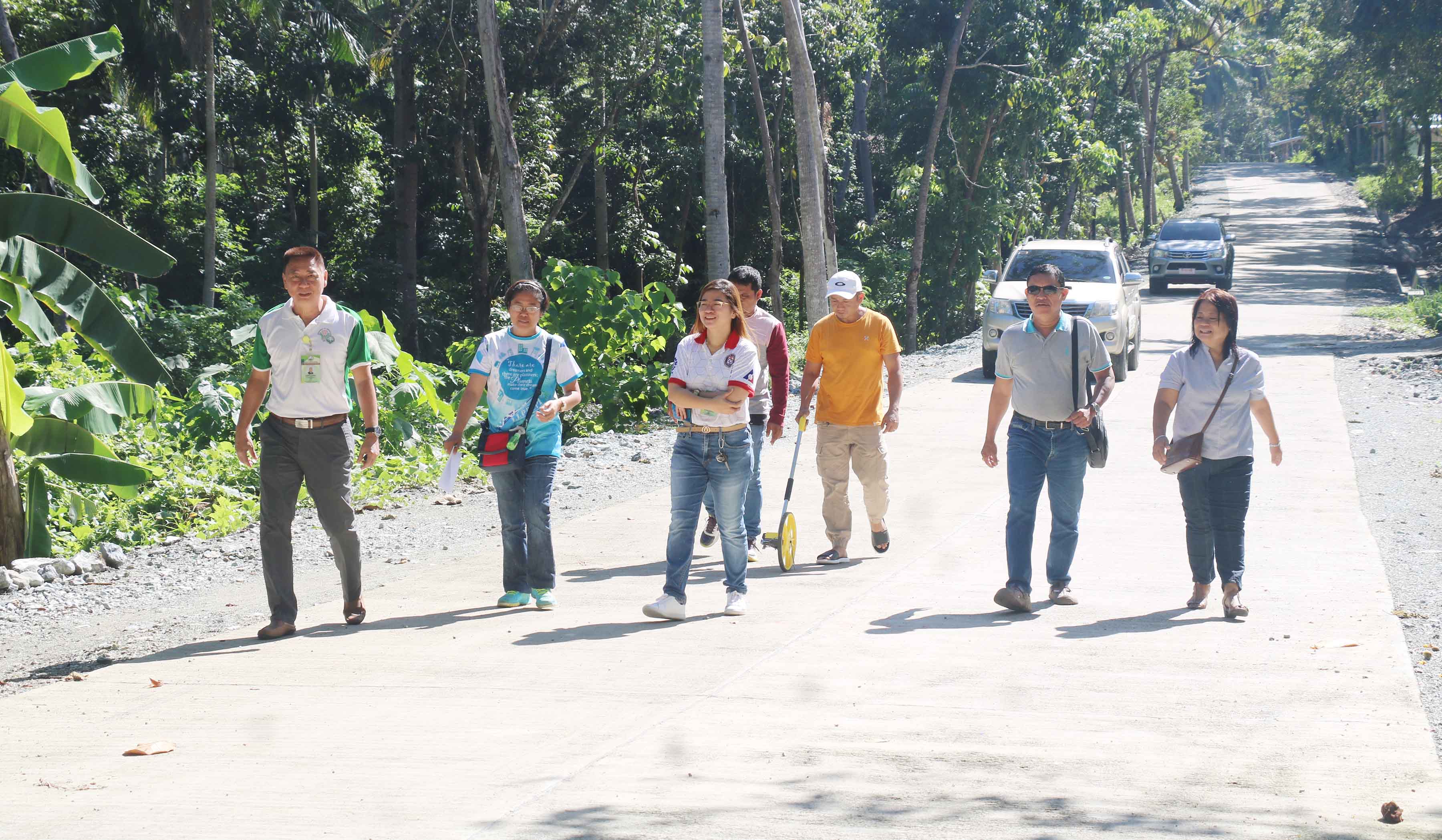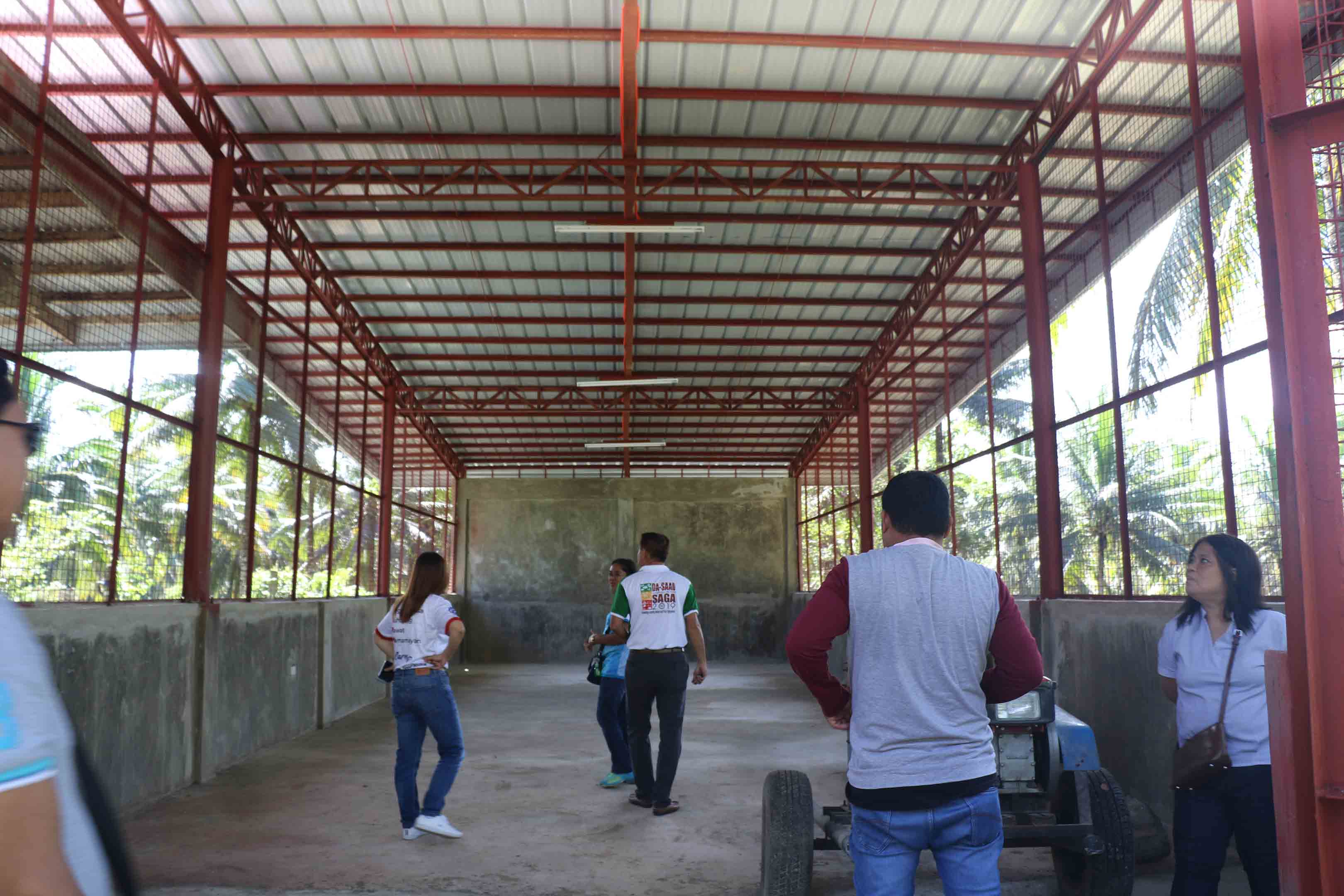 Details

Hits: 4281
LGU Labason thru the Rural Health Unit headed by MHO Dr. Claire T. Buctuan conducted bloodletting today(May 19, 2022) @ St. Vincent Ferrer Parish Function Hall.
This activity wad duly supported by the 20 barangays of this Municipality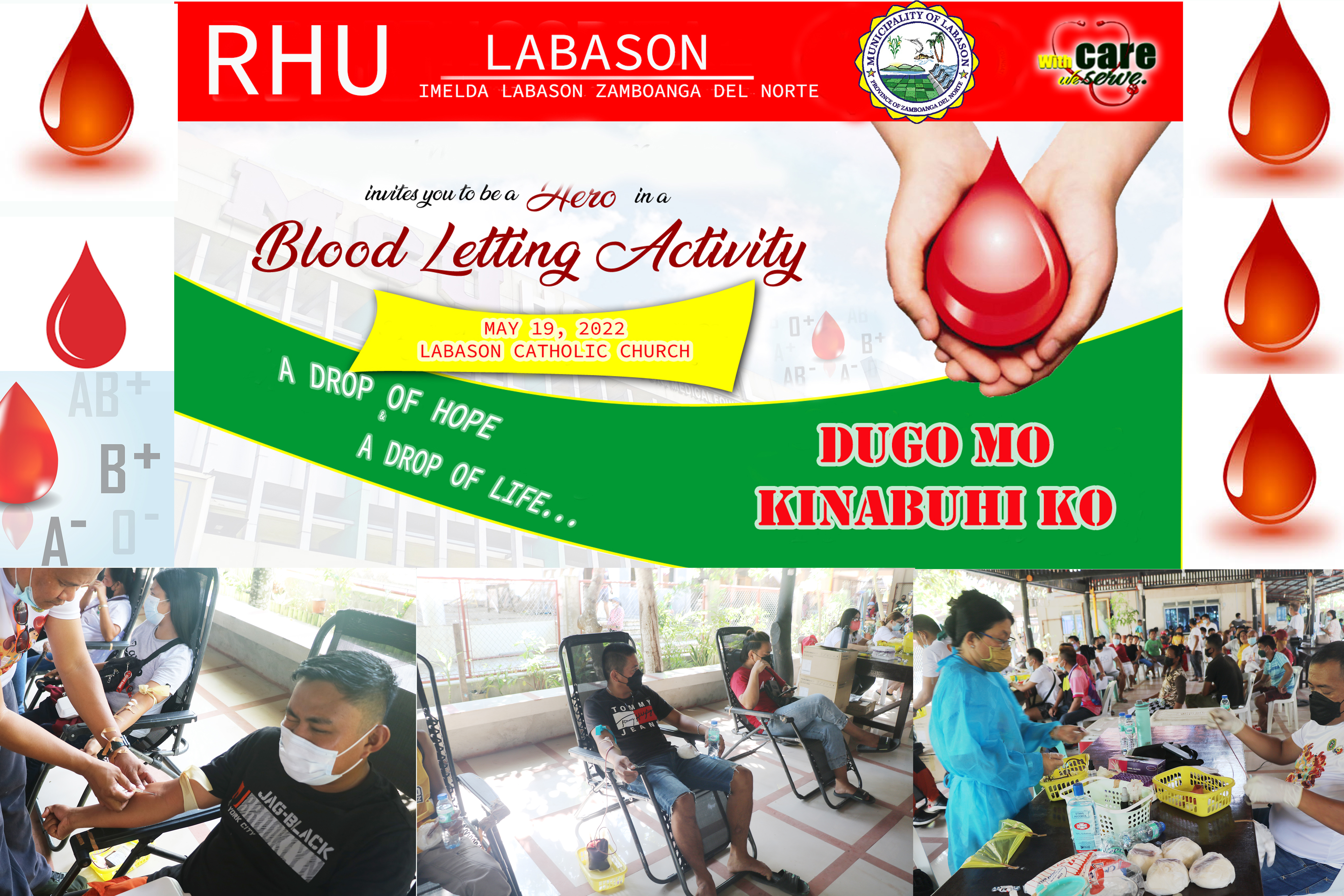 Details

Hits: 1715
Ang Local Government Unit of Labason 𝐩𝐢𝐧𝐚𝐚𝐠𝐢 𝐬𝐚 𝐚𝐭𝐮𝐧𝐠 𝐌𝐚𝐲𝐨𝐫 𝐉𝐞𝐥𝐬𝐭𝐞𝐫 𝐄𝐝 𝐓. 𝐐𝐮𝐢𝐦𝐛𝐨 malipayong naghatag ug 𝙘𝙤𝙢𝙥𝙡𝙚𝙩𝙚 𝙨𝙚𝙩 𝙤𝙛 𝘾𝙤𝙢𝙥𝙪𝙩𝙚𝙧 ngadto sa (ALS) 𝑨𝒍𝒕𝒆𝒓𝒏𝒂𝒕𝒊𝒗𝒆 𝑳𝒆𝒂𝒓𝒏𝒊𝒏𝒈 𝑺𝒕𝒖𝒅𝒆𝒏𝒕.
Arun 𝗺𝗮𝗽𝗮𝘀𝗮𝘆𝗼𝗻 𝗮𝗻𝗴 𝗽𝗮𝗴𝘀𝗲𝗿𝗯𝗶𝘀𝘆𝗼 𝘀𝗮 𝗮𝘁𝘂𝗮𝗻𝗴 𝗔𝗟𝗦 𝗦𝘁𝘂𝗱𝗲𝗻𝘁.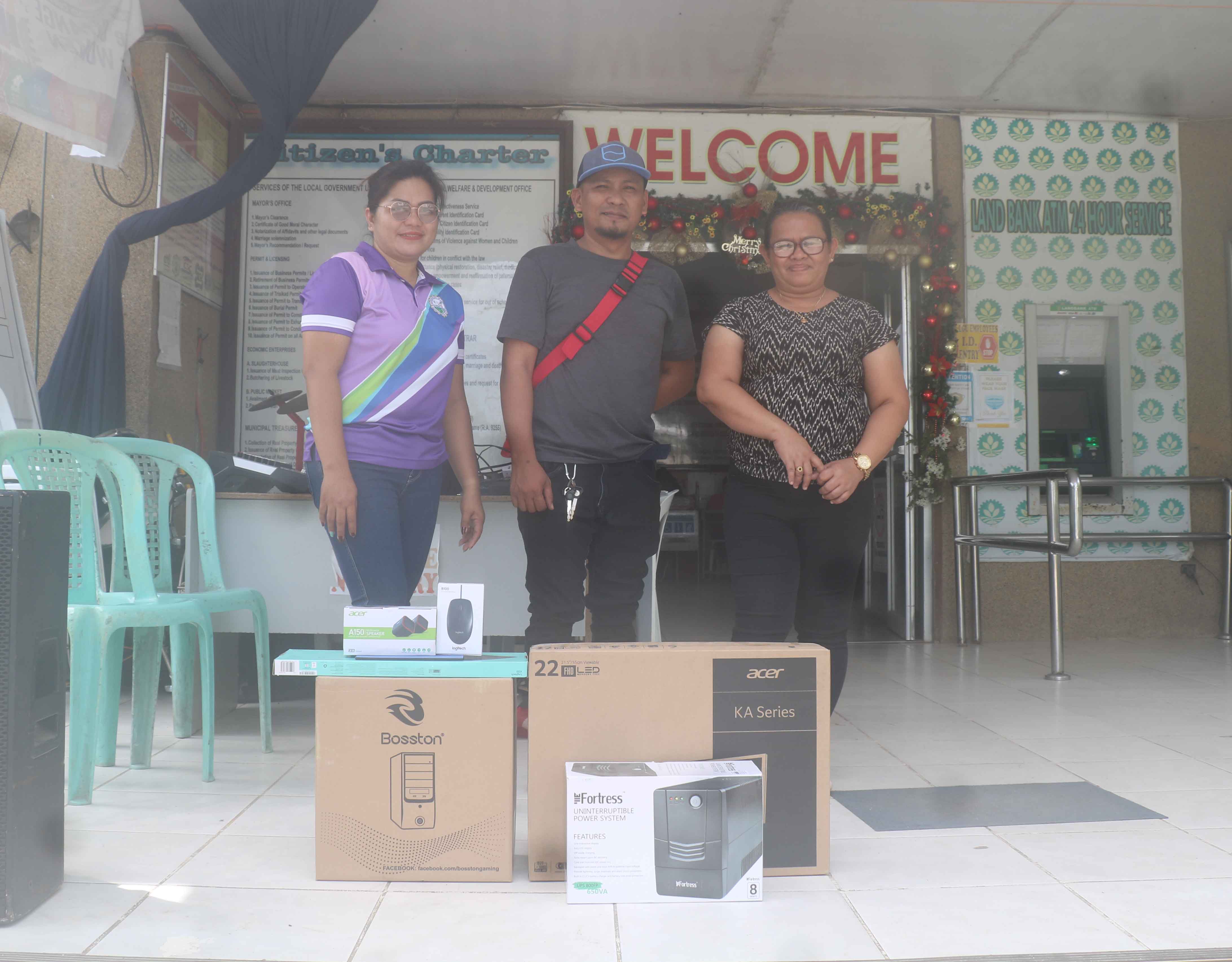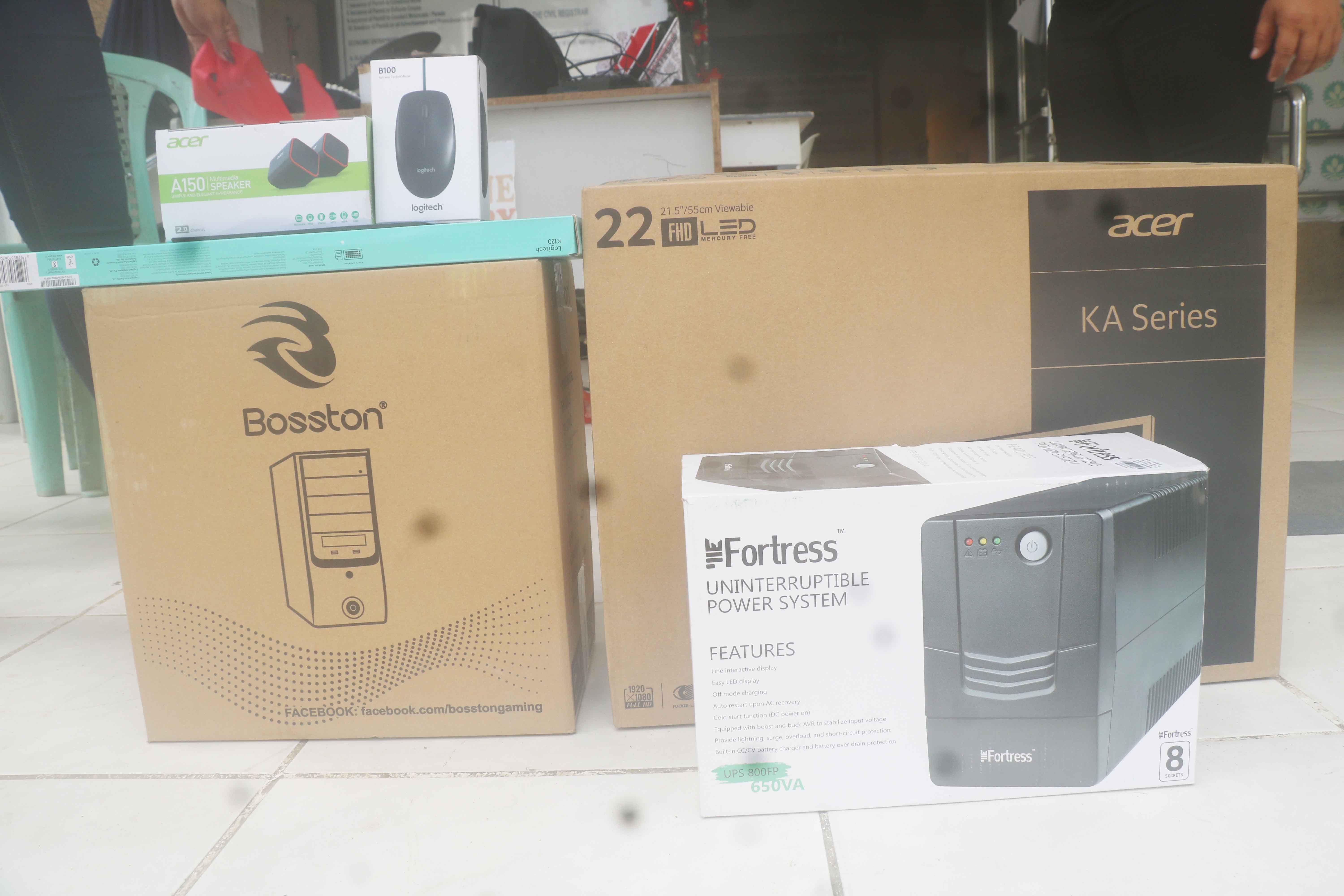 Details

Hits: 4328
Validation
of the
𝟓𝟕
𝐛𝐚𝐥𝐢𝐤 𝐩𝐫𝐨𝐛𝐢𝐧𝐬𝐲𝐚 𝐛𝐞𝐧𝐞𝐟𝐢𝐜𝐢𝐚𝐫𝐢𝐞𝐬
by the National Program Management Office Validators headed by 𝐌𝐚𝐚𝐦 𝐂𝐡𝐞𝐫𝐫𝐲 𝐀𝐧𝐧 𝐍. 𝐆𝐚𝐜𝐨 𝐑𝐒𝐖.
Thru the effort of 𝐇𝐨𝐧. 𝐄𝐝𝐝𝐢𝐞 𝐓. 𝐐𝐮𝐢𝐦𝐛𝐨, presumptive
𝐌𝐚𝐲𝐨𝐫
𝐉𝐞𝐝 𝐐𝐮𝐢𝐦𝐛𝐨, MSWDO 𝐀𝐧𝐧 𝐌𝐚𝐲 𝐑. 𝐌𝐚𝐭𝐮𝐥𝐚𝐜 and KALAHI CIDDS A/MCT Area coordinator Sir 𝐄𝐝𝐠𝐚𝐫 𝐀. 𝐏𝐨𝐧𝐭𝐞𝐫𝐚𝐬.
Watch th
is on Youtube for HD version, please like and subscribe.…